It has been a rough period because of the covid-19 pandemic, made even tougher after the musician Jean-Marc Jacquier (1949-2021) died the 25th of mars of the virus.
Jean-Marc was born in the French region of Savoie, on the western side of the Alps, and he dedicated all his life to the research and revival of the folk music of his area. His investigations and his concerts initially connected him with the music and the artists of the neighboring areas (Aosta Valley, Piedmont and Romandy), but he soon managed to bring his music and his influence to all the Alpine mountains.
A creative and talented musician by nature, he mastered nearly all the musical instruments (including some of the more unconventional ones LINK: https://youtu.be/iudVVVf3MRc) that can be encountered in the alpine traditional "soundscape": from the hurdy gurdy or the alphorn to, obviously enough... the jew's harp!
Jean-Marc was very fond of the "champourgne" (the name of the instrument in the Savoyard language), which he encountered in his researches and musical experiences, to the point that in his numerous voyages he made some little "pilgrimages" to two historical jew's harp production sites in the Alps.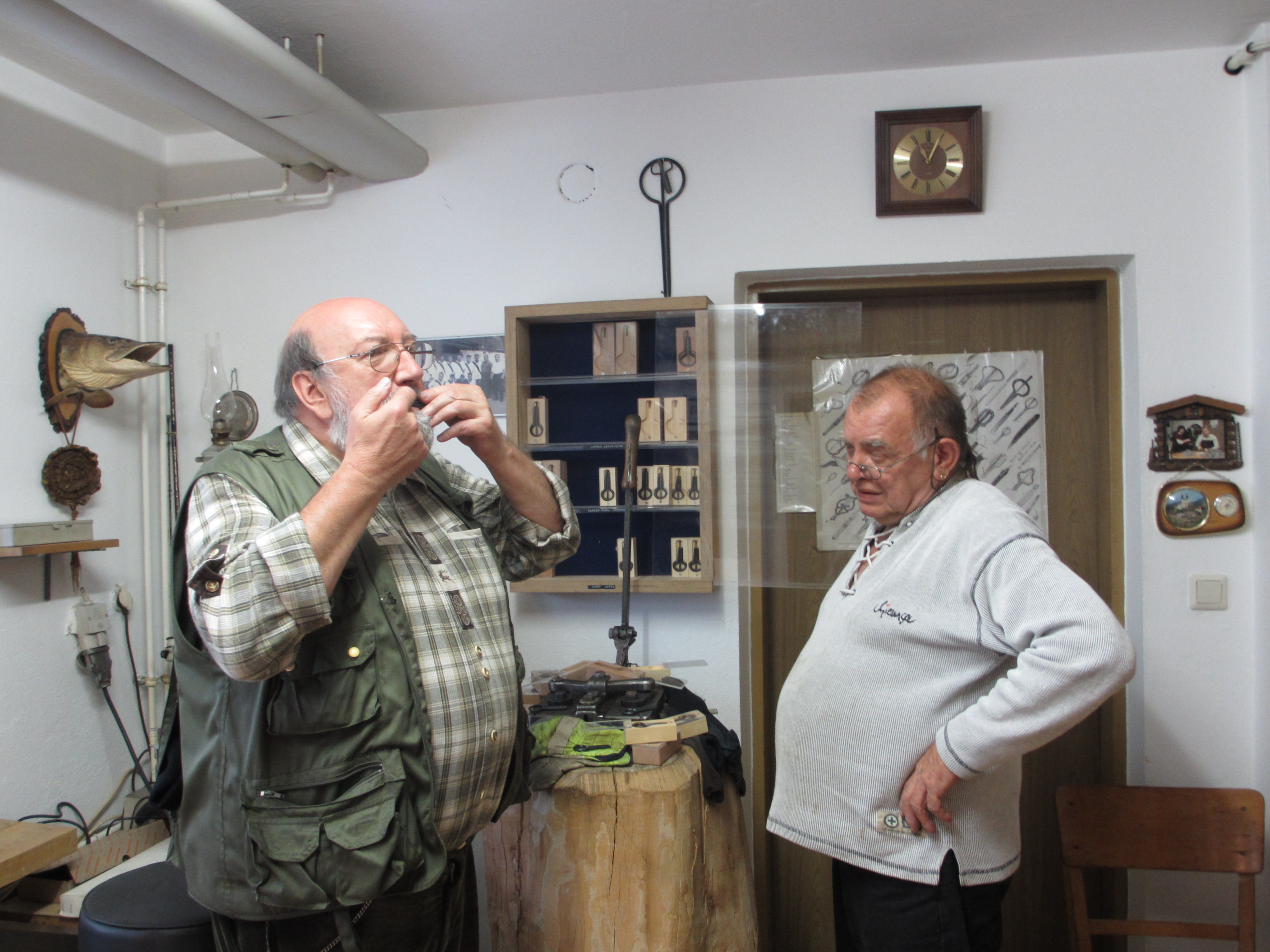 Jean-Marc Jacquier at the workshop of Austrian jew's harp maker Josef Jofen in Molln, 2012. (Archives J.M. Jacquier).
In his very long musical career he created many musical project and his collaborations were even more copious. His two main groups were "La Kinkerne" (hurdy gurdy in Savoyard), founded in 1974 - and still active at the time of his death, more than 40 years! - and dedicated to the folk music of Savoie and neighboring areas and "Hors Pistes", a trio where alpine musical traditions and jazz were blended together. In both groups the jew's harp was an important part of the groove as we can see (and hear) in this 1988 live recording of La Kinkerne (jew's harp is played from minute 00:50 to minute 2:10) (LINK: https://youtu.be/y16LnVKqJfI) and in this 2014 live performance of Hors Pistes (LINK: https://youtu.be/Z3DqSM2ZBIE).
Rest in peace, Jean-Marc, and may your music and your works be of inspiration for all of us.
Alessandro Zolt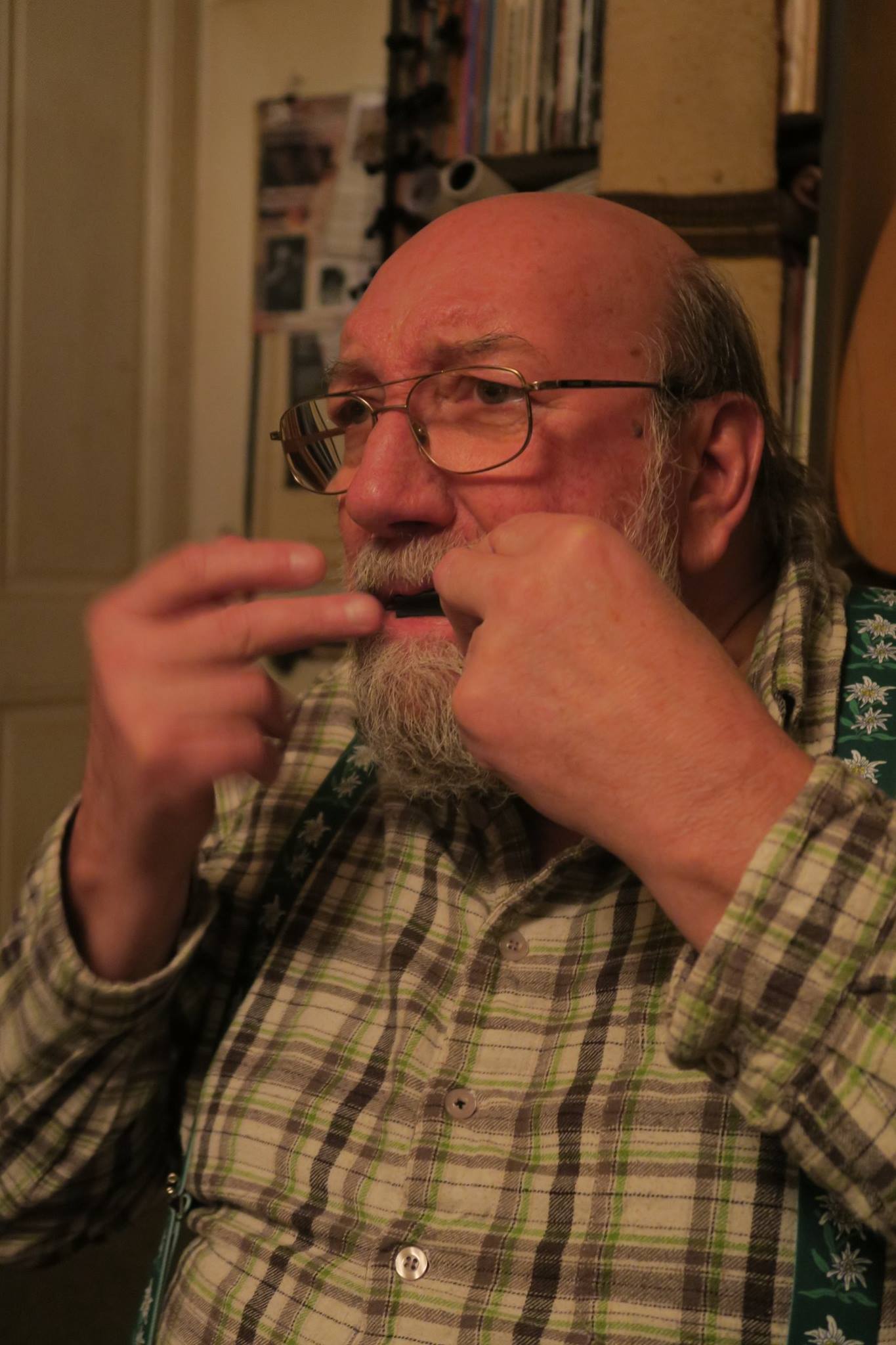 Jean-Marc Jacquier (1949-2021). Photo Guillaume Veillet / Terres d'Empreintes.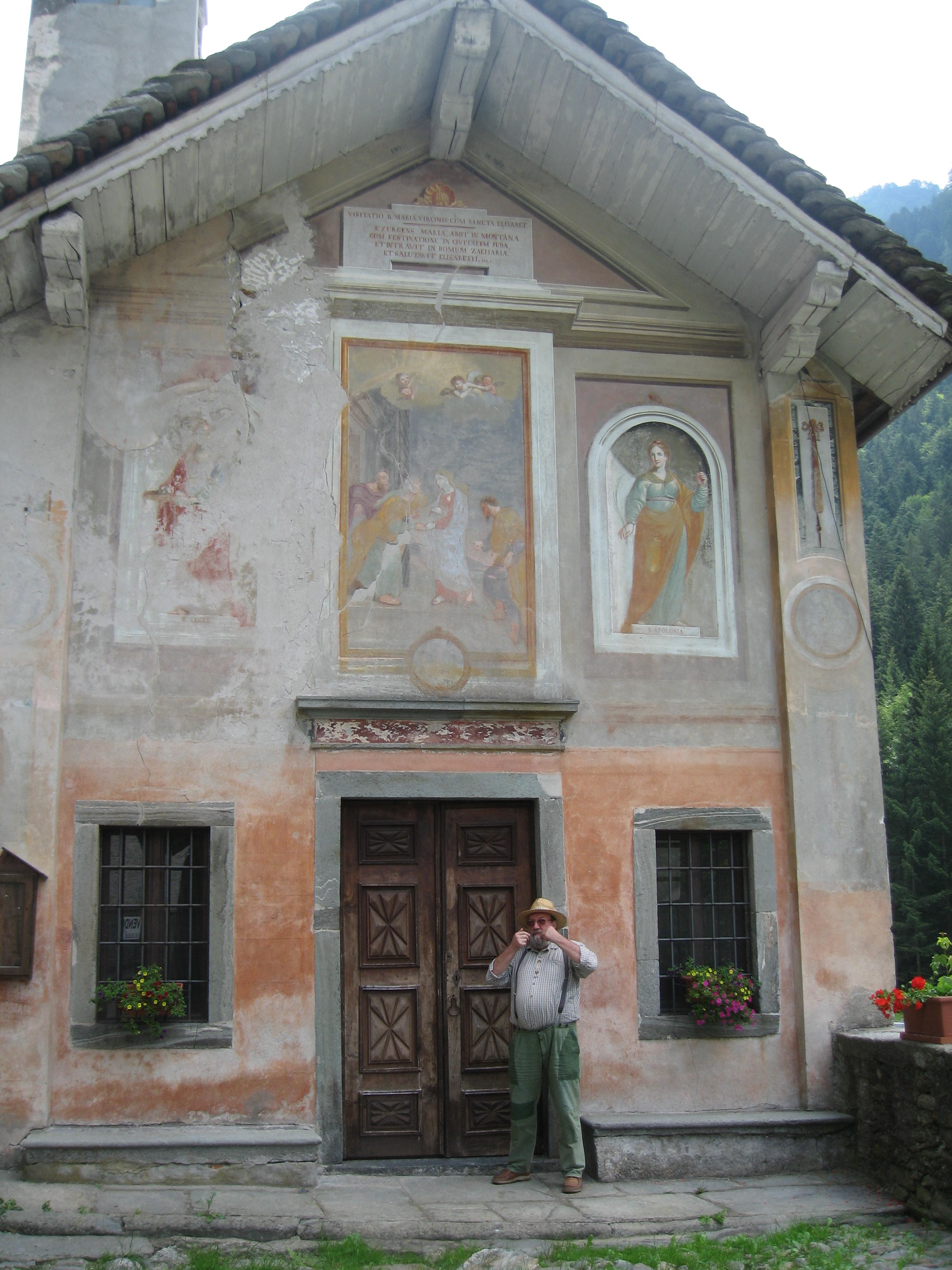 Jean-Mark Jacquier posing in front of the chapel at Boccorio in Valsesia, 2011. (Archives J.M. Jacquier).